THE DEATH PLEDGE
The literal meaning of the word "mortgage" says it all...
mort·gage
/ˈmôrɡij/
From late Middle English, literally "dead pledge", from mort (from Latin mortuus "dead") + gage "pledge"
The Mortgage Trap
The average person is taught to get a traditional mortgage when you buy a home, never realizing you're being enslaved into 15, 20, or 30 years of debt.
Traditional mortgages are designed to keep you making interest payments as long as possible before finally paying down the principal amount.
A BETTER WAY!
You can use a Home Equity Line Of Credit to pay off your home in a fraction of the time.
Implementing a specific strategy using a HELOC can save you thousands of dollars in interest payments compared to a traditional mortgage.
Free eBook
THE HELOC
A HOME EQUITY LINE OF CREDIT
IS A DIFFERENT KIND OF HOME LOAN
With a HELOC you can leverage 100% of your income to reduce principal and offset interest payments, allowing you to pay off your home much faster. Typically just 5-7 years.
WHY HAVE YOU NEVER HEARD OF THIS?
It's simple. Banks make more money on traditional mortgages. Banks are in business to make money, so they sell you on products that maximize their profits.
BUT WEALTHY PEOPLE KNOW THE SECRET!
In fact millions of people have used this strategy... it's not new, and it's not a theory. Follow the numbers and it works every time. Numbers don't lie.
IT'S JUST MATH
DON'T TAKE OUR WORD FOR IT...
It's okay to be skeptical. Most people are. Our banking system leverages fear to achieve conformity. Because you've never heard of this, they're counting on you just ignoring it... and continuing to make all those payments!
But by simply taking some time to understand the details of this strategy, then using the Switch Your Mortgage calculator with your own numbers, you will come to discover the truth.
IT'S NOT MAGIC... IT'S JUST MATH!
There is a cost to conformity. Ignorance may be bliss, but by educating yourself you'll come to learn how big a cost it truly is.
COMPARE A TRADITIONAL 30-YEAR MORTGAGE TO A HELOC
30-Year Mortgage
Mortgage Insurance

$15,750

Total Interest Paid

$206,016
Switch Your Mortgage
Mortgage Insurance

$15,750

Total Interest Paid

$42,820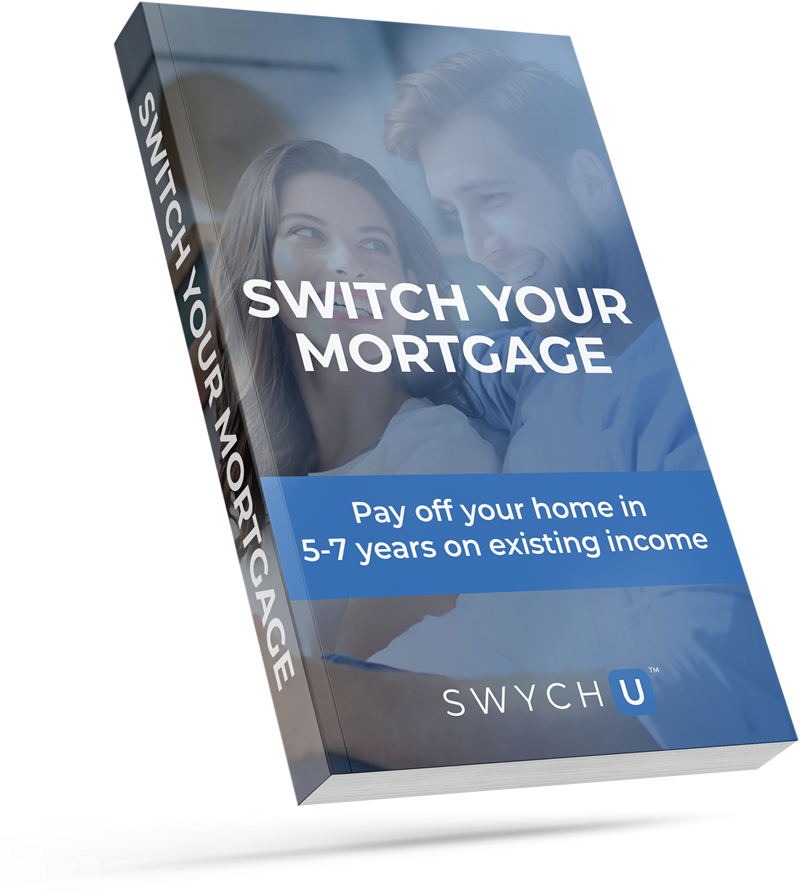 FREE EBOOK
Ready to pay off your home in 5-7 years?
Download our free eBook today to learn all of the details. Stop wasting thousands of dollars on interest payments and playing by the bank's rules.
Without an increase in your existing income, you can pay off your mortgage in a fraction of the time. Learn the secrets wealthy people are using right now.
CALCULATE YOUR SAVINGS
Ready to blow your mind?
Plug in your own numbers and find out how much faster you'll pay off your mortgage using the HELOC Strategy. Calculate how much you'll save in mortgage interest (and how much you're losing each day with a traditional mortgage!)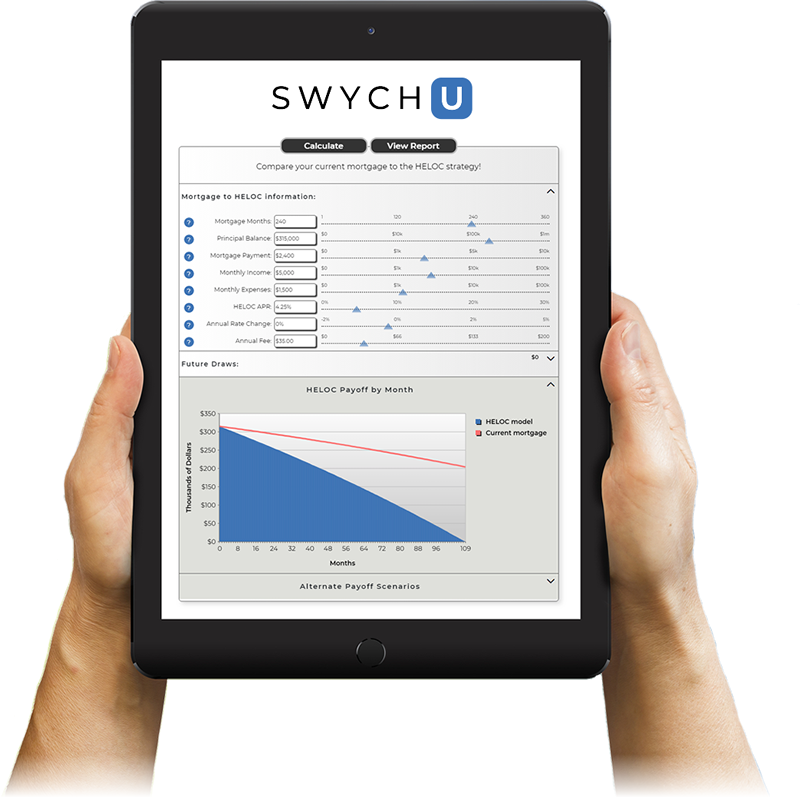 GET THE GEAR
You've got braggin' rights!
THE NUMBERS SPEAK FOR THEMSELVES
On average clients save over $100,000 in mortgage interest!
Stop paying the bank more than you need to. Learn the details and start implementing the HELOC Strategy for yourself today. Become part of the $100K Club at SWYCH U!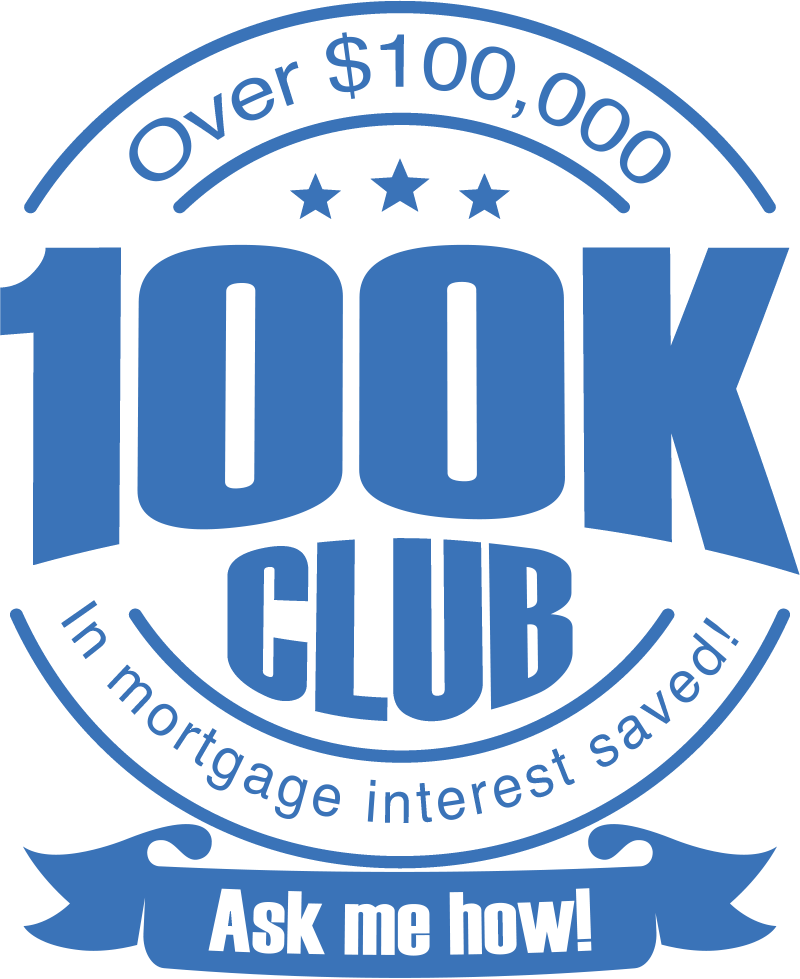 DON'T TAKE OUR WORD FOR IT!
Hear what people are saying...
Missoula, MT -- 06/07/2021 -- 212 Technologies, LLC announced an agreement with SWYCH U, LLC to
read more
Tampa, FL -- 12/07/2020 -- SWYCH U, LLC announced it has aligned with Financial Education Partners, LLC (FEP) to bring
read more